Vivre dans un cube feng shui, c'est possible ça ? En tout cas, les experts en Feng Shui de SpaceFlavor architecture y croient dur comme fer. C'est pour cette raison qu'il ont imaginé The Cube, un module cubique (d'où son nom) qui se pose tel quel dans votre appartement. Les dimensions réduite de ce cube ne l'empêchent pas d'offrir une organisation rationnelle, suivant les directives d'harmonie du Feng Shui.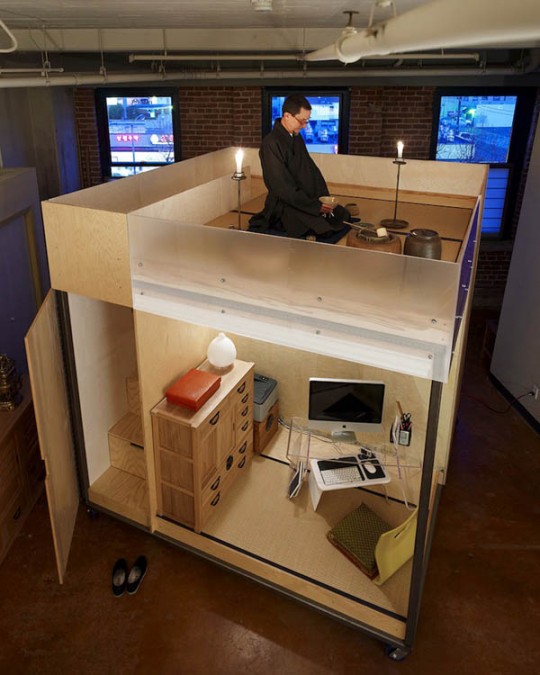 Un cube Feng Shui modulable et mobile à placer et déplacer dans votre intérieur
Le résultat est plutôt bluffant puisque ce petit cube mobile (Il est posé sur des roues pour le déplace comme bon vous semble) comporte un espace destiné à servir de bureau, un espace salon, un escalier pour accéder au toit mezzanine plutôt destinée à la méditation et au repos. Autrement dit, si vous avez besoin de faire une pause zen entre 2 dossiers professionnels, c'est idéal !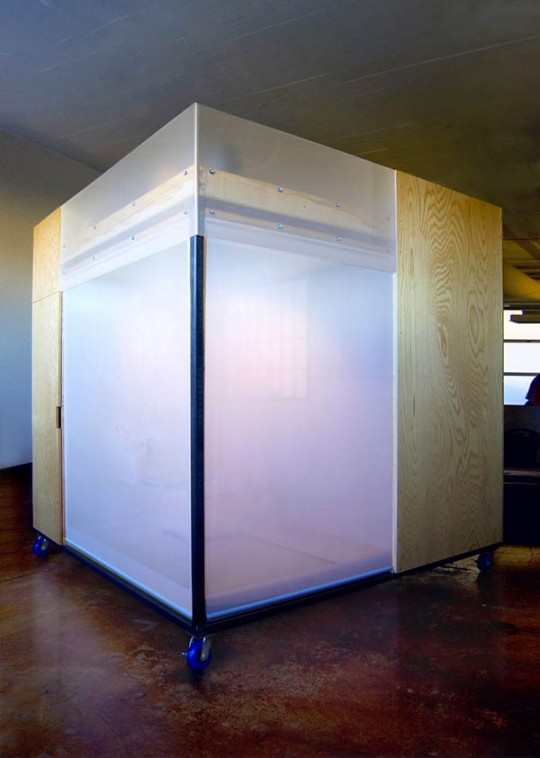 Ce cube feng shui est facile à monter / démonter
Pour l'anecdote, The Cube est conçu pour se monter / démonter facilement avec des outils classiques de bricoleur… Ce qui permet à son heureux propriétaire, bien détendu après sa petite séance de yoga, de l'emmener avec lui, le jour où il quittera son magnifique loft situé à Oakland.
Ainsi il pourra continuer à bénéficier des bienfaits de la science feng shui dans son nouvel appartement.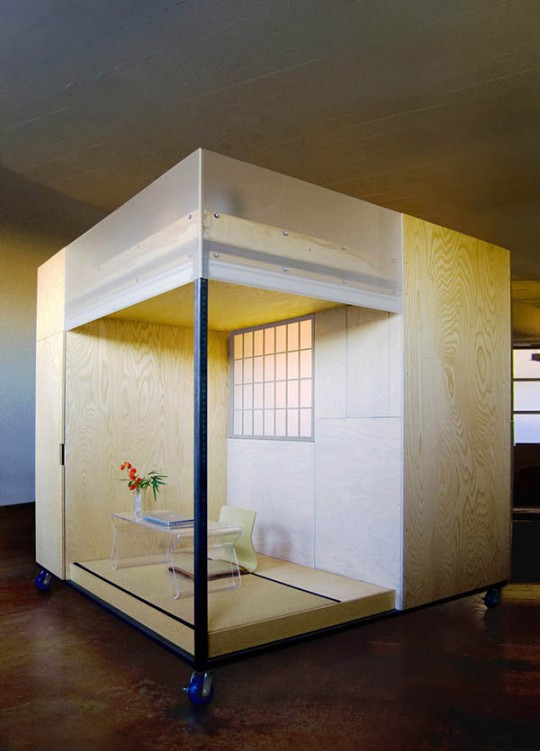 Ce jour là, je lui propose d'ailleurs de me passer un petit coup de fil, histoire de goûter (visuellement) un petit bout de rêve américain.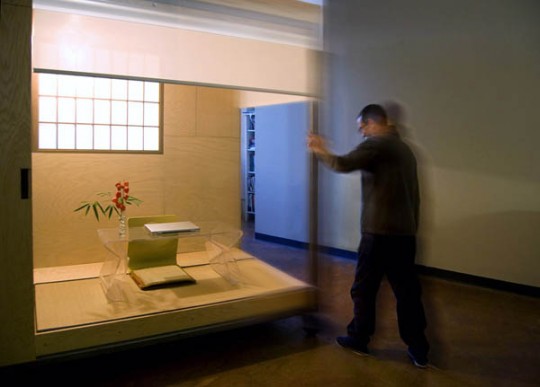 Vu que ce module est posé sur des roulettes, il est très facile de le déplacer à l'intérieur du loft. Le propriétaire s'amuse d'ailleurs régulièrement à le déplacer dans son grand open-space. En revanche, il faut tout de même bénéficier d'un lieu avec une grande hauteur sous plafond pour ne pas se cogner la tête quand on monte sur la mezzanine pour méditer… Parce que c'est pas hyper feng shui de se cogner la tête, hein ?