Envie de faire une petite partie de football improvisée dans votre appartement ? (Oui oui, je sais il y a des envies qui ne s'expliquent pas) Alors, si je vous propose de transformer votre salon en terrain de foot sans planter de la pelouse chez vous, ça vous branche ? Oui, alors, il vous faut absolument cette table en forme de but de football signée JAN. Rigoureusement indispensable pour tout fan de ballon rond qui se respecte.
Un conseil : Planquez quand même les objets fragiles avant le coup d'envoi… Sinon votre petite partie de futchibol risque de tourner court au retour à la maison de Madame. Moi je dis ça je dis rien.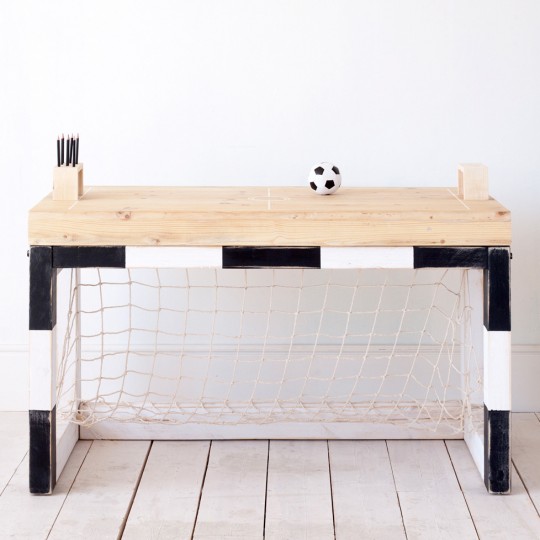 La table but de football : JAN table black and White
Le détail qui tue : Non seulement cette table comporte tous les attributs de véritables cages de football avec les poteaux et le filet, mais en plus son plateau en bois est marqué avec le tracé d'un terrain de foot. Gooooooal !
A noter également que la JAN table est entièrement fabriquée à la main avec des procédés éco-responsables.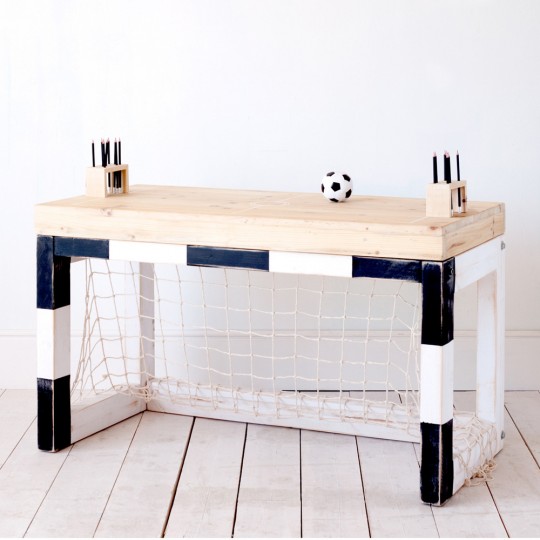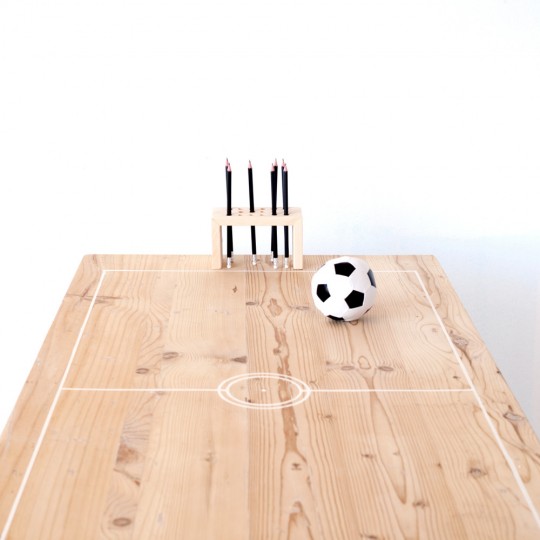 Où acheter la JAN table Black and White ?
Vous pouvez acheter cette table but de football au prix de 650 euros sur cette boutique.