Vous êtes déjà assis sur un nuage ? Moi non plus, mais en tout cas quand je le fais dans mes rêves, j'imagine que ça ressemble à ce que l'on ressent dans on s'assoit dans le fauteuil Lounge de Charles et Ray Eames. Depuis sa création dans les années 50, les designers n'ont eu de cesse que d'inventer de nouveaux cocons pour nos petites fesses (Je dis petites pour ne choquer personne…), mais aucun n'a, à mons sens, réussi à égaler le confort de ce fauteuil culte.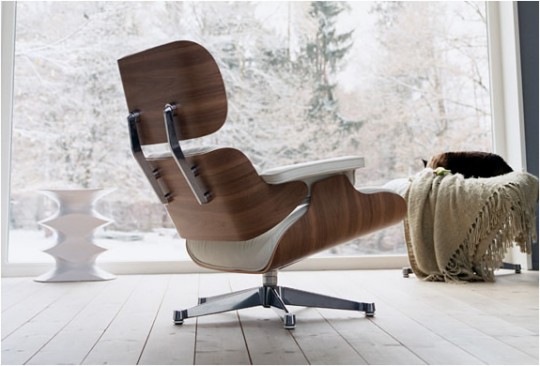 Attention le fauteuil Eames est dangereux : Une fois assis dedans, vous ne pourrez plus en décoller !
Mieux, comme le bon vin, il s'est bonifié avec le temps, puisque Vitra (l'heureux éditeur du Lounge chair) a adapté les dimensions de ce fauteuil mythique pour l'adapter à l'évolution de la morphologie humaine.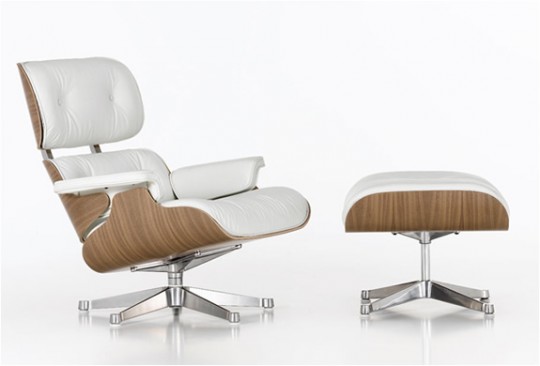 Ce fauteuil Charles & Ray Eames n'aurait finalement qu'un seul défaut : Il est tellement confortable qu'on en oublierait presque  le temps qui passe quand on s'y assoit… Ce qui peut jouer des mauvais tours si vous avez d'autres obligations que celles de vous détendre !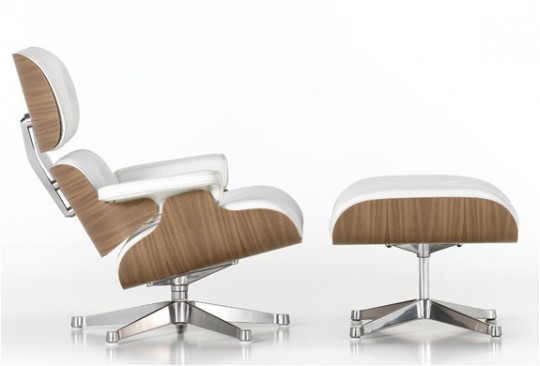 Pour compléter ce fauteuil Eames, le repose-pieds Ottoman est un must have… Mais là, je préfère vous prévenir tout de suite : Vous n'allez vraiment plus pouvoir décoller du Lounge chair une fois calé dedans. Un vrai paradis anti-stress.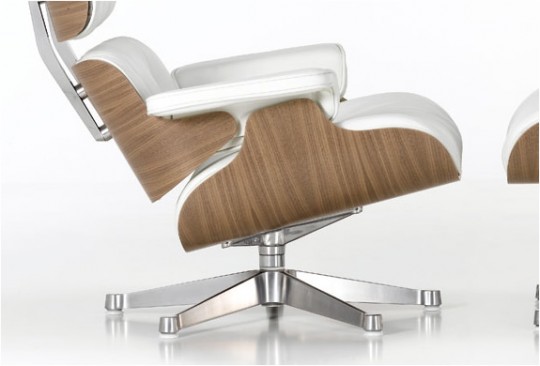 Le fauteuil Eames : Asseyez-vous confortablement sur une icone du design
Bon, maintenant que vous êtes définitivement conquis par ce fauteuil Lounge venu des Etats-Unis, si vous n'avez pas 928 euros en poche pour vous offrir ce magnifique fauteuil, vous pouvez toujours vous consoler (et vous instuire) en lisant ce magnifique ouvrage consacré à ce fauteuil iconique : The Eames Lounge Chair: An Icon of Modern Design. Ah, au fait, j'allais oublier la question de départ de ce billet : Vous connaissez d'autres fauteuils design qui pourraient rivaler avec le fauteuil Lounge et son pouf Ottoman au niveau du confort ?