Si vous avez un bébé, vous avez peut-être déjà craqué pour le lit Leander. Mais si vous avez 2 enfants, il faut doubler la mise et là ce sont des lits superposés qu'il vous faut. Et là, le must have ce sont les lits superposés Amber in the sky édités par Perludi. Pour le côté chaleureux, ce lit conçu en contreplaqué de bouleau est recouvert d'un tissu lourd et solide composé de laine ayant l'aspect du feutre.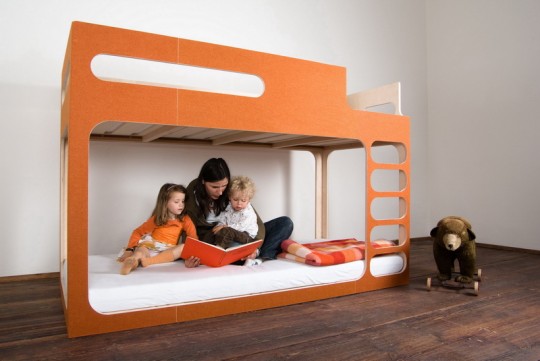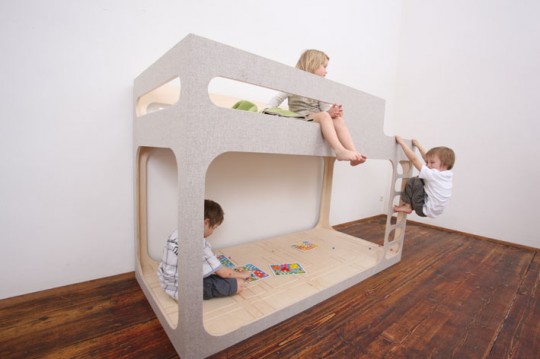 Les 2 plus qui font la différence
– En enlevant le matelas du bas, ce lit superposé se transforme en lit simple, l'espace libéré fait alors office d'espace de jeu pour les enfants
– Ce lit peut être facilement assemblé sans colle ni cheville, le tissu assurant la stabilité et solidité du lit.
Marque : Perludi
Designer : Thomas Maitz
Dimensions du lit : largeur 90 x longueur 200 cm x hauteur 135 cm
Distance du sol au matelas supérieur : env. 110 cm
Dimensions du matelas (non fournis) : 90 x 200 cm
Matériaux: contre-plaqué de bouleau et tissu laine
Poids : 90 kg
Prix : 2.100 euros chez Kidslovedesign