Amis geek : Essuyez-vous les pieds comme vous déverrouillez l'écran de votre iPhone avec ce paillasson Slide to Unlock qui reprend le design de l'icône du verrou de votre smartphone préféré (fans d'android et autres Windows phone, oubliez ce billet). Evidemment, on pourrait penser (naïvement) qu'en passant le pied sur ce paillasson la porte de votre logement va s'ouvrir… Et bien, non, il ne faut pas rêver non plus, hein !
Enfin, en tout cas, ce n'est pas (encore) possible, mais je suis sûr que ça va en faire réfléchir plus d'un… Eh oui, on aime bien rêver nous les geeks !
Décidément l'esprit Slide to Unlock se décline sur tous types de support en ce moment… Pour ceux qui n'ont pas flashé sur le paillasson, sachez qu'il existe également une version T-shirt. Je vous laisse apprécier par vous-même (sans commentaire)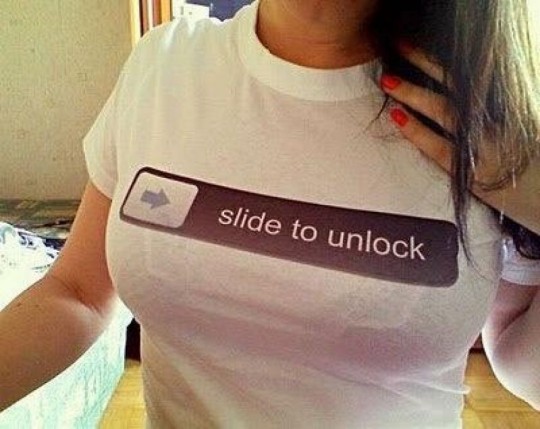 Où acheter ce paillasson Slide to Unlock ?
Sur Amazon au prix de 22,95€