Ce qui est sympa quand on est blogueur, c'est que l'on a (parfois) de bonnes surprises quand on rentre à la maison. Tiens, un colis… Mais qu'est-ce qu'il peut bien y avoir à l'intérieur ? Allez hop, je déballe le carton… A l'intérieur duquel je trouve une boite blanche sur laquelle figure simplement un énigmatique « S7 ». Aucun indice ne laisse imaginer ce qui peut bien se cacher à l'intérieur… Allez hop, je me lance… J'ouvre la boite !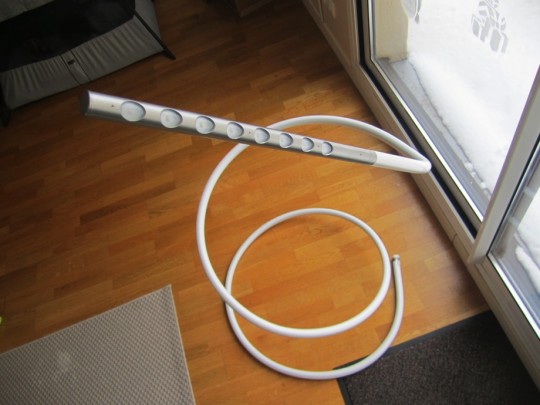 Déballage du  lampadaire souple S7 créé par Nicolas Pichelin
Et là… Je n'en sais pas vraiment plus. Un tube métallique gris est enfiché au milieu de la boite. Un petit dessin me mets toutefois sur la piste… Bon sang, mais c'est bien-sûr ! Le S7 est un luminaire plug and play qui a la particularité de se présenter comme un tube souple au bout duquel il suffit de clipser la tête lumineuse.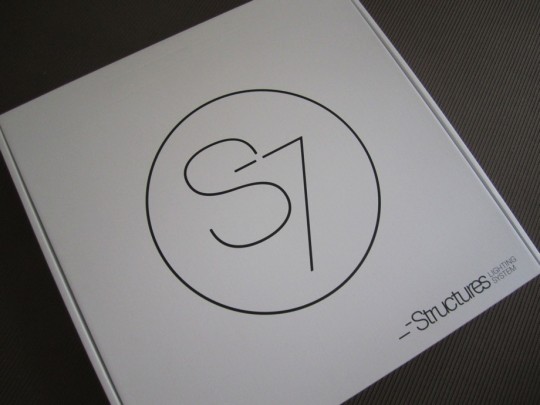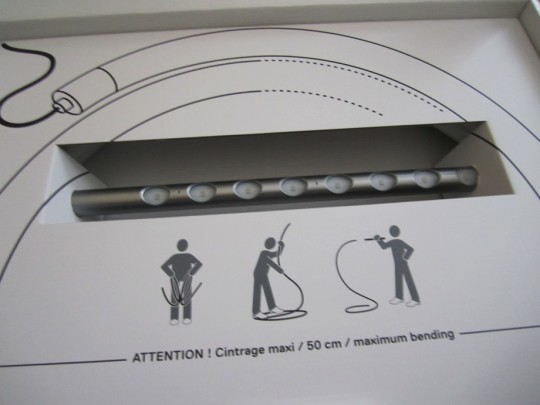 Un luminaire pliable qui se plie à toutes vos envies
Ce qui est génial avec ce lampadaire S7, c'est que l'on peut lui donner la forme que l'on souhaite. Le tube se plie dans tous les sens (avec un peu de force quand même… Mais bon, il parait que ça fait du bien de faire du sport, alors…) et l'on peut aussi bien obtenir un lampadaire qu'une lampe plus compacte.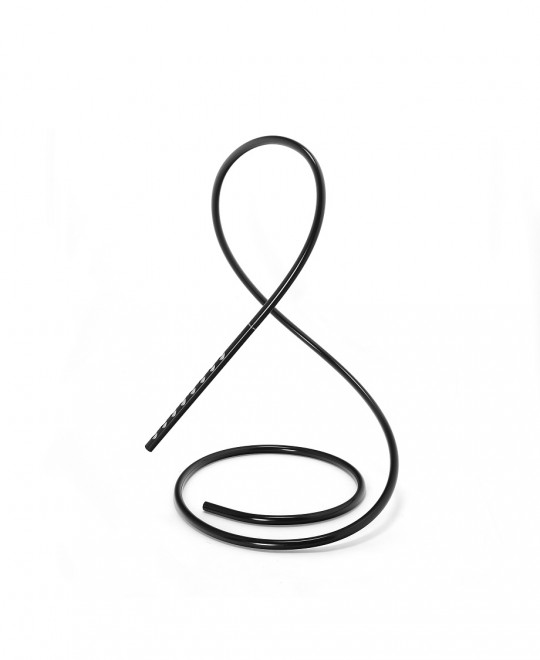 Impossible donc de s'en lasser puisqu'il suffit de le modeler comme bon vous semble pour en faire un nouveau luminaire !
A noter quand même une limitation technique : Il ne faut pas trop forcer sur le tube blanc qui doit conserver un diamètre minimum de 50 centimètres.
Mon avis sur le lampadaire pliable S7 : Un luminaire design souple, mais un peu rigide quand même
La première impression est vraiment l'étonnement. Ce lampadaire est vraiment orginal et le système Plug and Play est d'une simplicité enfantine. La tête lumineuse s'emboite d'un simple clic. Impossible de faire plus simple.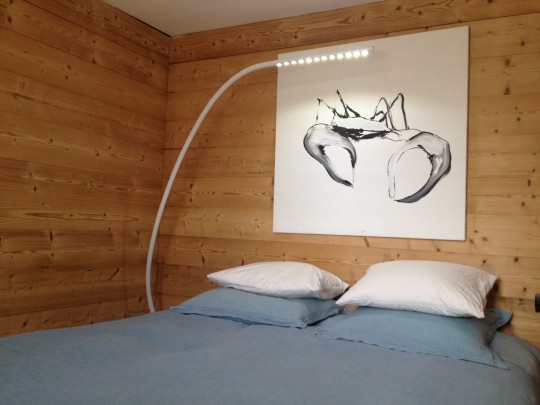 Pour ce qui du pliage, cela fonctionne bien, mais le tube est quand même assez rigide et il faut faire preuve de patience et un peu de force aussi pour obtenir un résultat satisfaisant. C'est un peu plus compliqué à plier que je ne l'aurai pensé sur le papier. J'aurais bien aimé que le tube blanc soit un peu plus souple.
Côté design, ce lampadaire est épuré, mais je reste un peu mitigé sur la couleur blanche qui reste un peu froide à mon goût.
Il faudra également attendre la sortie de nouvelles têtes de lampe pour avoir le choix entre différentes températures et couleurs d'éclairage. La lumière dégagées par LED n'étant pas forcément du goût de tout le monde.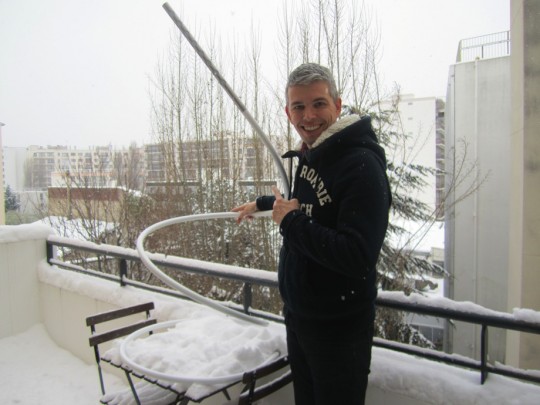 En conclusion, ce lampadaire marque 2 innovations intéressantes : Sa structure souple et sa tête lumineuse Plug and Play. Reste toutefois quelques défaut de jeunesse à gommer comme sa paradoxale rigidité et son design un peu froid.