Ce week-end j'ai un peu délaissé mon blog (c'est pas bien je sais :o ) pour avancer un peu (beaucoup) sur les travaux de mon loft. Histoire de ne pas passer 2 jours complets dans la poussière (ah les joies du chantier…) samedi j'ai fait un petit break pour aller chercher de la peinture (quelques munitions pour faire un paintball dans le loft :p ). Je me suis donc rendu dans ma boutique favorite : Ressource. La j'ai été conseillé par Christophe, un expert, que dis-je un maître de la couleur (Merci Christophe encore si tu lis ce billet… Car je sais que tu passes parfois me rendre visite ;) ). D'ailleurs si vous êtes sur Nantes, n'hésitez pas a passer au magasin de ma part, je suis sur que vous y recevrez un excellent accueil et que vous repartirez avec des sacs pleins de conseils… Et de pots de peinture !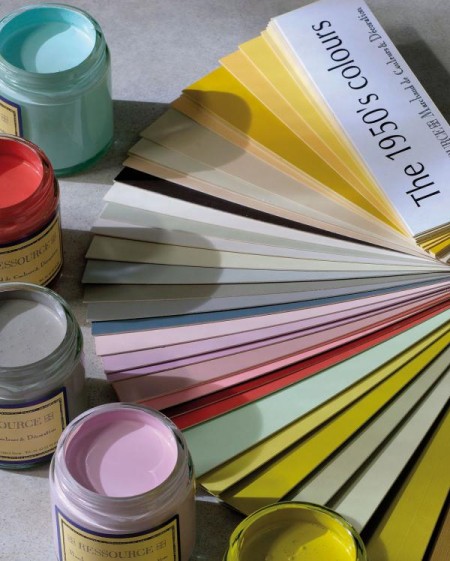 Tout cela pour dire que j'ai notament découvert la collection de peinture intitulée The 1950's colors. Une superbe palette de couleurs selectionnées avec soin par Patrick Baty, spécialiste es couleur pour la société anglaise Papers and paints.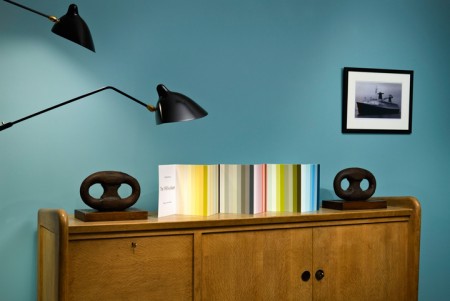 Ce nuancier est la première gamme de couleurs de peinture a l'usage de l'architecture et de la décoration d'intérieur. Patrick Baty a ainsi sélectionné pas moins de 48 teintes qui évoquent les années 50 tout en restant totalement contemporaines.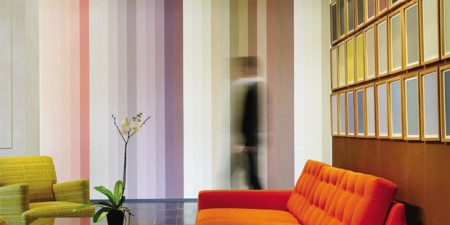 Plus d'informations sur la gamme de peinture 1950's colours sur le site de Ressource